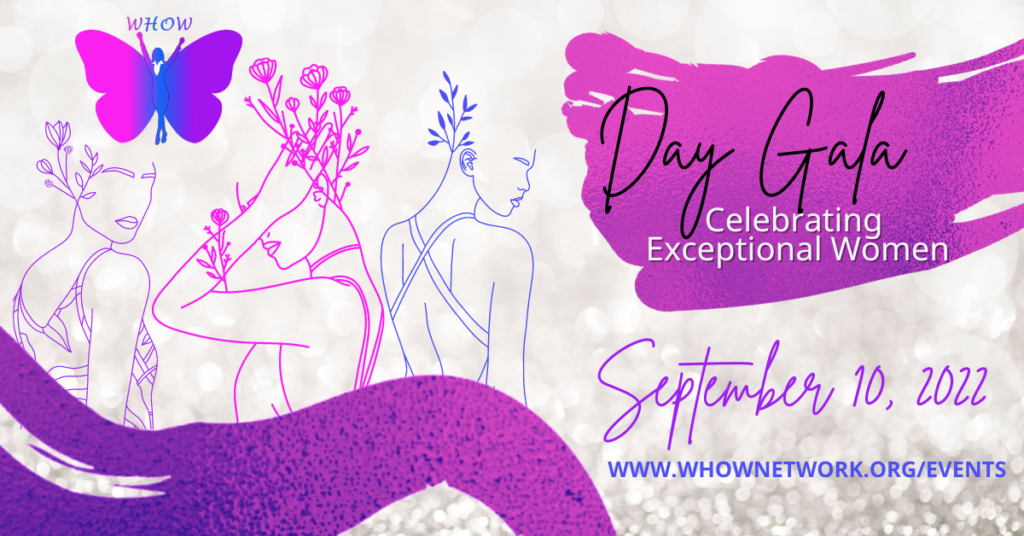 You're invited to attend the first annual Day Gala, an annual fundraiser for WHOW Organization. This year's theme is "Celebrating Exceptional Women" it is a time to recognize and honor the accomplishments of the most talented, inspiring, and influential women in the community. The event will be held on September 10th, 2022, at Centennial Center from 11am until 1pm.
This year's Day Gala will feature entertainment, food, dancing, an auction, and dress donations I hope that you will also be there.
The Day Gala is a fundraiser to assist WHOW Organization in continuing programming that encourages personal and professional development. The mission of WHOW (Women Helping Other Women) is to offer mentoring, networking, and connecting women to resources for education, employment, and entrepreneurship.
Individual tickets to Day Gala are $100 and tables of 10 are available for $800 You may purchase your tickets online at www.whownetwork.org/gala. We so hope that you will decide to attend. The deadline for registration is September 3, 2022.
Please let us know if we can answer any questions. You may reach us by email at info@whownetwork.org We hope we can count on your support, and look forward to seeing you at the Day Gala.
Purchase your Tickets today