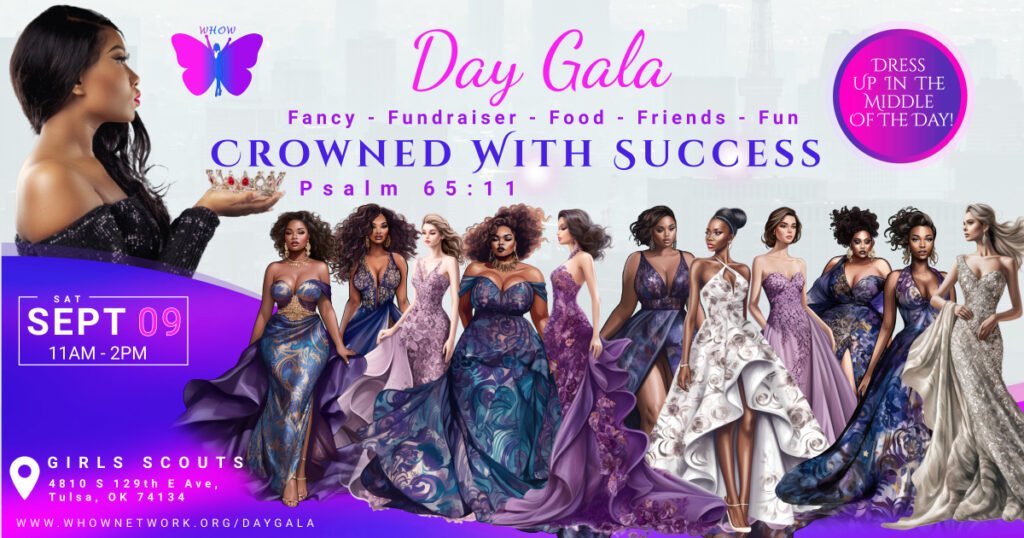 You're invited to attend the 2nd annual Day Gala,
To Benefit WHOW Organization will be held on Saturday, September 9th, 2023 at the Girl Scouts of Eastern Oklahoma in Tulsa, OK. The event will be from 11:00 AM to 2:00 PM and will provide an opportunity for women to come out in the middle of the day with their evening wear and feature luncheon, fashion show, and raffles.
The event is being organized by a group of volunteers who are passionate about supporting WHOW Organization. WHOW Organization is a local Non-Profit that believes that every woman and girl deserves a quality education and employment, and the opportunity to reach their full potential. They work to achieve this vision by providing a variety of services to women and girls who have experienced difficult times in their lives.
"We are excited to host this event and raise money for WHOW Organization," said Crystal Ifekoya the event organizer. "We know that this organization is making a difference in the lives of women and teens in our community, and we want to do our part to support their work."
Tickets for the event are $50 until August 15th, then $75 until September 1st. Tickets can be purchased online a https://www.eventbrite.com/e/502407693937.
"We hope that everyone will come out to support this event," said the Founder Crystal Ifekoya. "It's a great opportunity to have fun, raise money for a good cause, and learn more about WHOW Organization."
Purchase your Tickets today