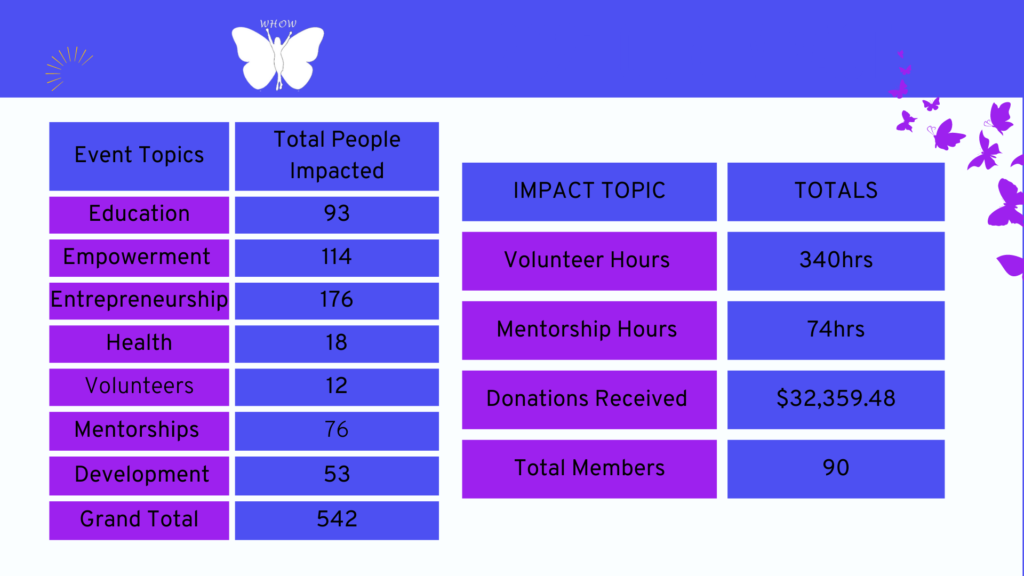 Provide opportunities, resources, and personal encouragement for women to become self-sufficient by using a faith-based approach to overcome life's circumstances!
Empower women to advance in education, employment and entrepreneurship.
Our goal is to create an atmosphere of belonging regardless of race, gender, age, religion, identity, and experience.
WHOW was started as a school project that lead to a real organization By Crystal Ifekoya. She knew the importance of women helping other women because she had so many women that helped her through her many struggles. She realized that it takes women willing to hold each other up in hard times to get through this world. 
Crystal Ifekoya is a multi-talented business owner who loves helping others to achieve their goals.  Crystal achieved her master's degree in accounting and bachelor's in business management. while being a full-time single mother and raising three girls.   She is the founder of the non-profit WHOW Organization. She is also the Owner of BOSS Encounters, a volunteer of  SCORE, board member of BWBOA, and past VP of Diversity and Inclusion for Junior League of Tulsa.  Crystal went from homeless to homeowner, from school drop out to Masters degree, from Employee to Employee, from fear to Faith. Crystal believes with FAITH you can achieve the impossible.
Founder Director President 
Business Owner
Vice President
Founder Operations Director
Treasurer
Banker at Arvest
Senior Governance
Counselor
Board of Directors
Director Dream Center
Public Relations
Marketing