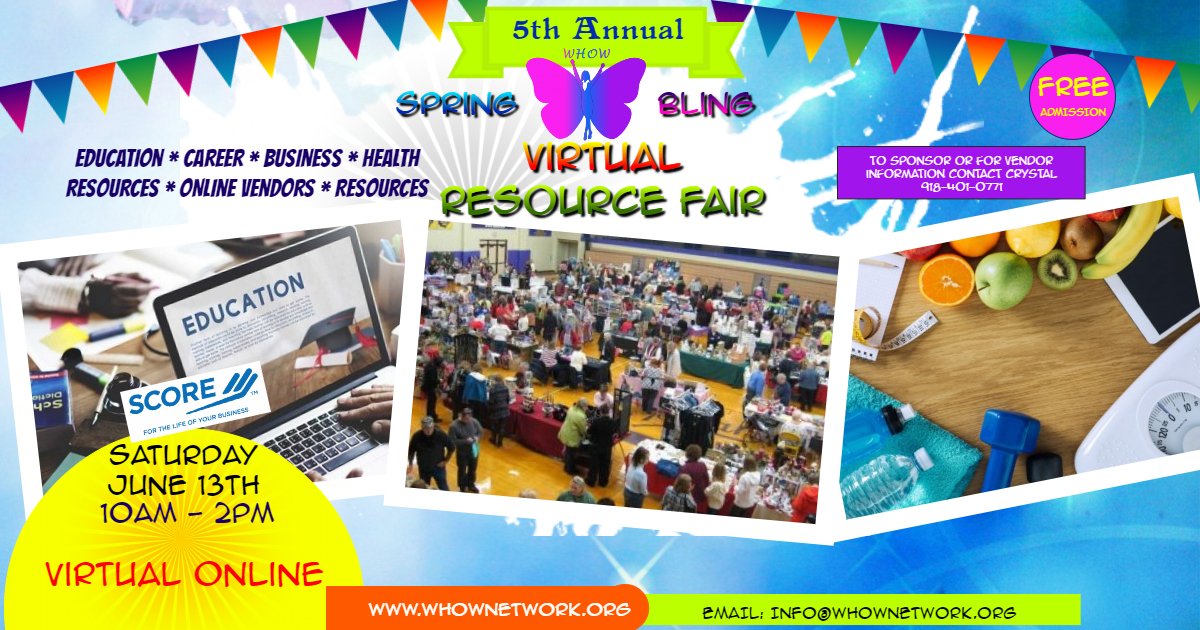 Spring Bling Virtual Resource Fair
57
57 people viewed this event.
We would like to extend an invitation for you to attend our 5th Annual Spring Bling Resource Fair. The Fair will be held Saturday, June 13th, 2020, from 10:00 am to 2:00 pm Online "Virtually" this year.
We will have live webinars, breakout rooms, vendors market, and giveaways all hosted online.
Our goal is to ensure that the Community has the knowledge and resources to help keep the community prosperous and healthy during this pandemic. Also, our goal is to assemble families and communities to take actions that lead to improved jobs, self-sufficiency, healthier lives, and positive home environments where families thrive.
This year in an effort to bring resources that are need for this season. Here is just a few from the line up. Schedule will be posted later with exact times and information.
Ladonnia Holmes (A basic Nutrition Guide), Cantiese Burrell ("Restoring Power After the Storm" "How to Self Empower", Charity Marcus (Properly Branding your Business), Tammy Torkleson (Steps to Starting a Tech Company) Kuma Roberts (Business Resources at Tulsa Regional Chamber of Commerce) , Brenda Wilson (Resume Tips to Put You Ahead of The Competition), Tulsa Workforce (Career Options after Covid 19), Regina Lasater (Budgeting The Bare Minimum)
What live at the link below
Facebook: https://www.facebook.com/whoworganization/live/