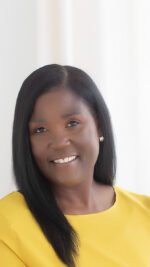 Short Business Description
Ramona has been an entrepreneur for over 20 years. After overcoming years of self-limiting beliefs, she learned that she enjoyed motivating others to be their best self. She created Ramona Rogers Enterprises which is a personal development company that provides coaching services and educational resources that help others elevate their mindset, clarify their vision, identify personal attributes, and align their goals and action steps to achieve their desired outcomes.
Long Business Description
Women WILLING to live life to its fullest potential coach with me when they are ready to be SEEN, HEARD, and SUCCESSFUL. I Invite them to design a life worth living so their DREAMS are no longer invisible, but IGNITED with a fire and fulfillment that inspires themselves, as well as their family, friends, and most importantly their children.
Ramona grew up thinking achievement and abundance was only meant for a certain group of people. Her experiences and environment fostered a limiting outlook on the possibilities of life. After becoming a mother and wanting her daughters to have every opportunity to live life to the fullest and at their greatest potential, Ramona received certifications in Executive and Life Coaching as well as studied the habits and action of achievers. With her new found knowledge, Ramona started creating systems that provide the framework and strategies to level the playing field of life. Not just for her daughters, but for the many people that are tricked into believing a life of lack and mediocrity is just the way life is supposed to be. Ramona is passionate about inspiring women to change the limiting beliefs about themselves and to understand that they are worthy of achievement and advancement that will allow them to life the life they deserve.
Send Message to listing owner
Please
log in
to be able to send messages to the listing owner.